ADDITIONS TO BASKET GUILDS RESOURCE LINKS — The newest Basket Guild weblinks on WickerWoman.com are for two North Carolina groups, the Catawba Valley Basketmakers Association and the Natural Fibers Group. Check out these two new guilds and consider joining, even if you don't live in the area! Websites and newsletters will keep you "in the loop." NEW!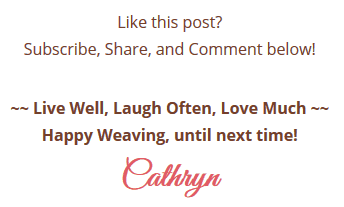 LIKE THIS POST? Subscribe to get updates!
Get access to all the weaving goodies!
Get on the Wicker Woman's Weavings list for valuable emails, blog post updates, events, hints & tips for your weaving delight!