I just changed over all the information and feeds on NetWorkedBlogs from my old Blogger.com blog to this new self-hosted one here on WickerWoman.com and in so doing, think I lost all 19 Followers.
Anyone know how to migrate your NetWorkedBlogs Followers from one blog to another and not lose anyone? Help!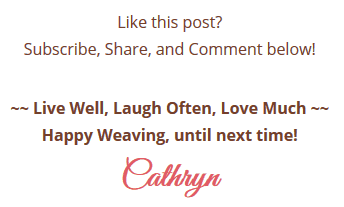 LIKE THIS POST? Subscribe to get updates!
Get access to all the weaving goodies!
Get on the Wicker Woman's Weavings list for valuable emails, blog post updates, events, hints & tips for your weaving delight!