Do you need a special "something" to finish your chair caning or basketweaving project?
Looking for rattan reed, strand cane, cane webbing, binder cane, dyed reed, instruction books, patterns, wooden bases, special tools or various kinds of bark like cedar bark or hickory bark?
Well, look no farther–find it all on the newly designed WickerWoman.com website on the Cane and Basket Supplies page!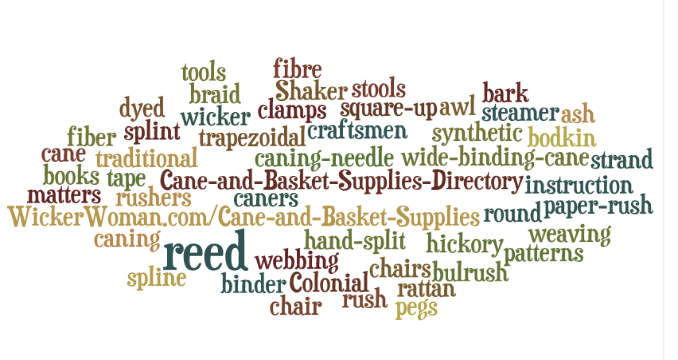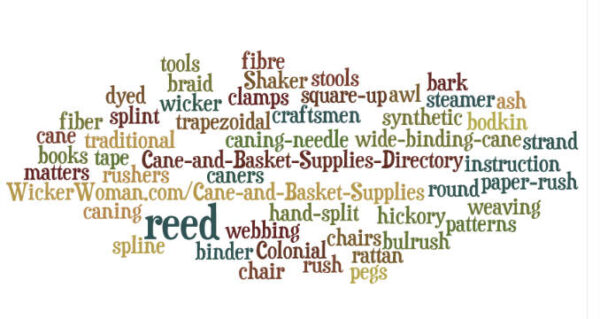 New suppliers have been added recently to WickerWoman.com, so be sure to check out the additions as well as the advertisers that have been listed for years!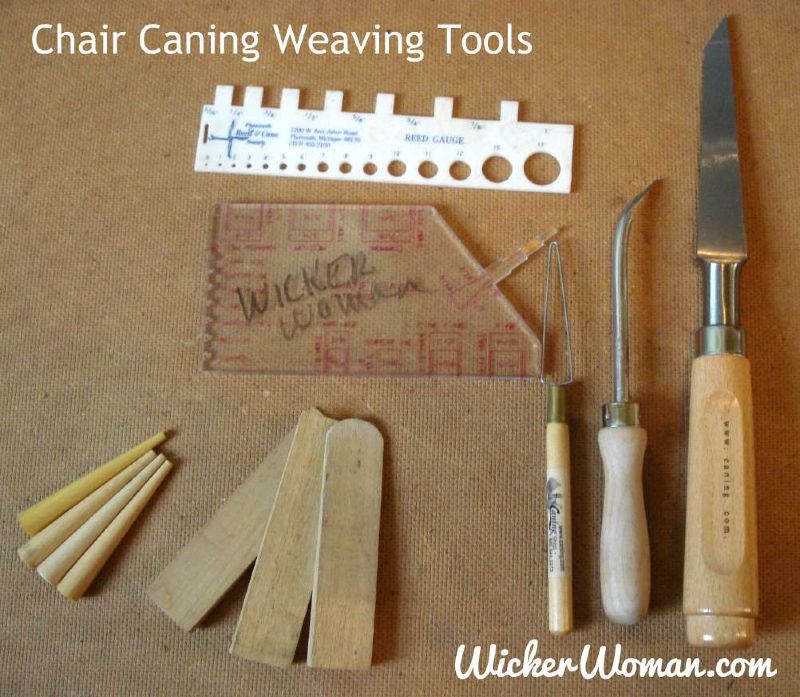 Some of the companies offer specialities in rattan reed, chair cane, dyed reed and dyed cane, embellishments, barks, tools, books, and patterns.
And others have unusual materials like upholstery supplies, hat making supplies, stool and chair frames, seagrass, pre-twisted natural rush, Shaker tape, hickory splint or Danish cord.
There are over 20 companies from which to choose, all offering different products and specialties.
Are you having a problem matching up a material and don't know what to order? The owners are all very knowledgable and quite helpful.
Give the supplier a call, or send an email or a text with a photo of the material. Then they can advise you on the type of material and let you know if they carry it.
If you are unsure of the gauge of cane to use in your project, most suppliers have tables in their catalogs that you can refer to and if not, give them a call and ask.
Be sure to sign up for their monthly ezine newsletters to be the first to know of new product arrivals or special discounts, too!
And if you are in the market to purchase supplies in bulk, be sure to inquire if they have a wholesale purchase program.
Some offer discounts to teachers purchasing supplies or patterns for their classes, too.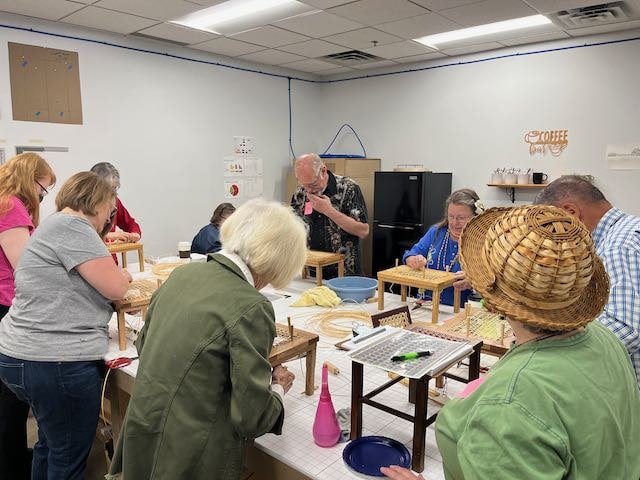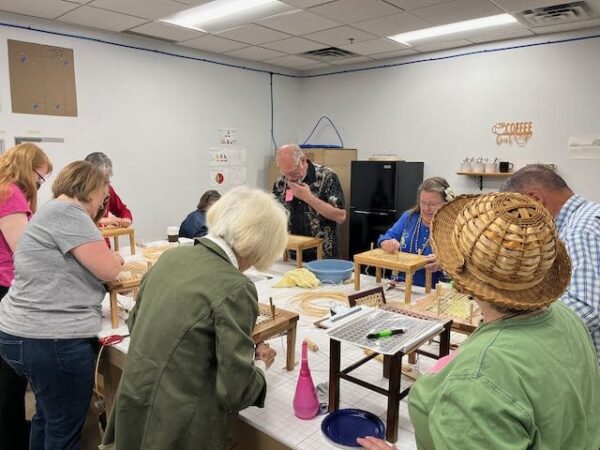 When you contact any of the suppliers listed in my directory, be sure to tell them you saw their ad on WickerWoman.com, thanks!
What did you think of this blog post?
Leave your comments below and share with your social networks!
~~Live Well, Laugh Often, Love Much ~~
Happy Weaving, until next time!