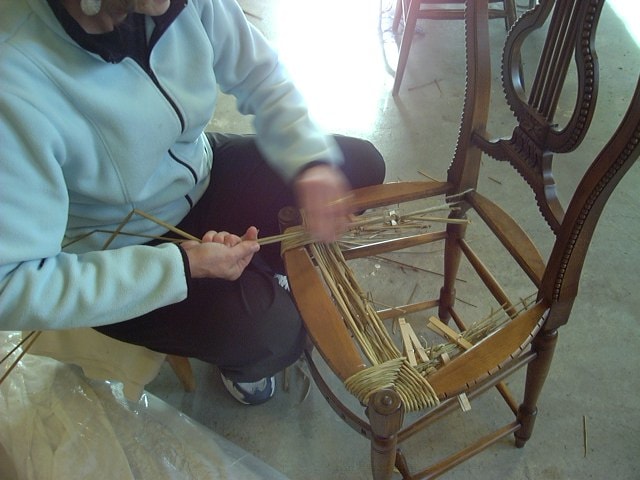 Here's the online catalog description of my week-long
Natural Rush Seatweaving Class coming up June 29-July 5, 2008 at the John C. Campbell Folk School in Brasstown, NC.
This is an Intermediate Level weaving class with previous seatweaving experience a must, and preferably in paper fibre rush. We will work with both natural cattail leaves and imported bulrush, completing at least one chair or footstool, but probably two during the class.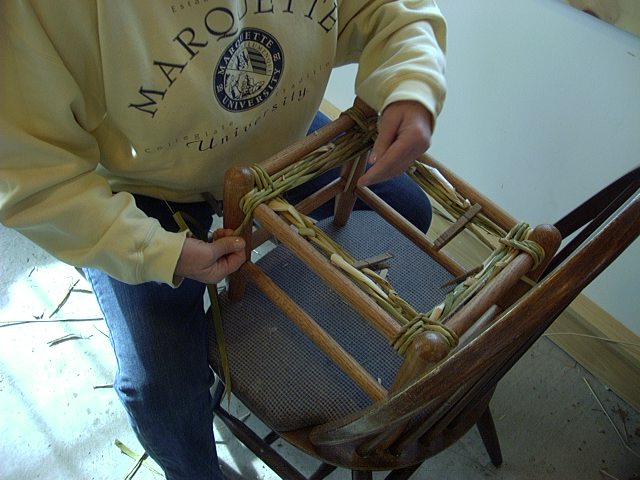 Students must bring a chair or footstool with an open rail or post and rail seat. Additional footstools will be available for purchase from instructor.
If you are interested in taking this first -time ever offered class at the Campbell Folk School, sign up immediately so the class won't be canceled for lack of student minimum.
http://www.folkschool.com/index.php?section=class_detail&class_id=2095