Here are some photos of the three willow fish I made for the gallery exhibition entitled, "Open Water" running through May 30th at the Lyric Center for the Arts in Virginia, Minnesota. Attendance tonight at the opening reception was great, lots of people and very, very talented assembly of artists. Find more details about the show in previous posts below.
This first basket fish is actually made of red osier dogwood, not willow, cable ties and suede and is entitled, "Red Fish" 60″L x 18″W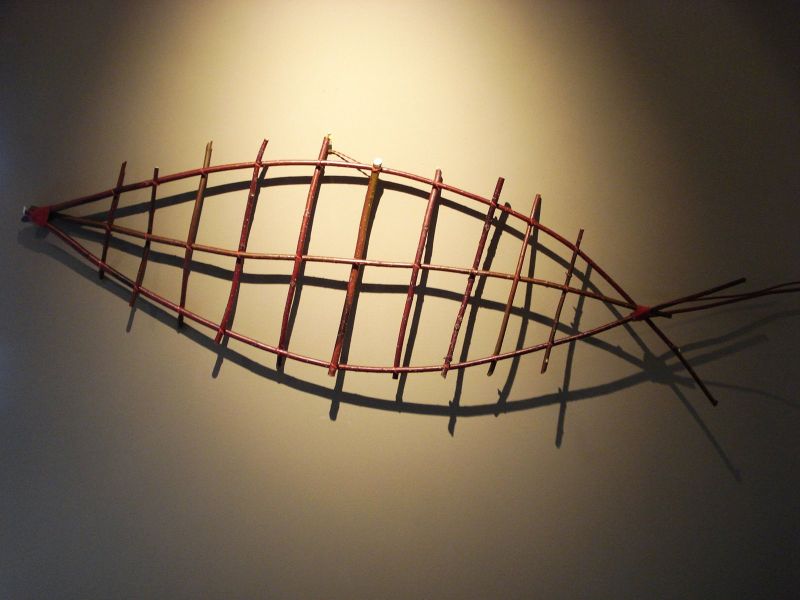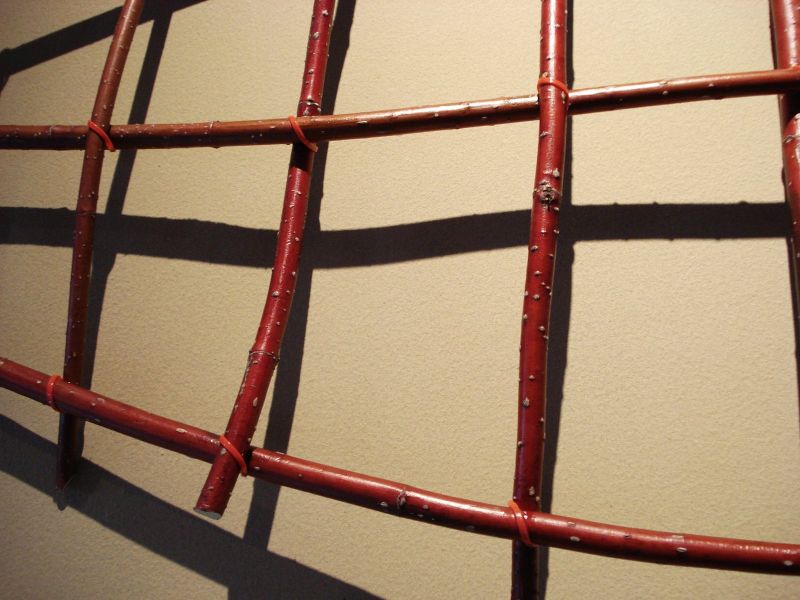 I thought about doing the Dr. Seuss poem, "One fish, two fish, red fish, blue fish" but that didn't work out with the willow. The most I was able to come up with color-wise was red, brown and yellow wild willow and the dogwood.
Second willow fish is called, "Yellow Fish" 36″L x 7″W, complete with fins and all.
And the
catch
of the day that I managed to
land
ON the boat was "
Catfish
" 31″L x 10″W, complete with the little pussy willow catkins for its whiskers. Enjoy!