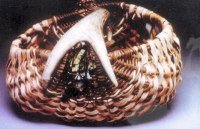 "Open Water" Exhibit, April 23 – May 30 —
The First Stage Gallery in the Lyric Center for the Arts, Virginia, Minnesota will hold an exhibit to celebrate the opening of fishing season and associated activities in northern Minnesota.
Northern Minnesota is rich with natural resources (especially lakes, rivers, and fish) and the visual art created here will honor that. All artwork will be fishing related or made from northern Minnesota natural materials.
I'm entering my willow fishing creel and some willow/birch bark antler baskets and sculptures.
For more information about this exhibit and the Lyric Center and First Stage Gallery in Virginia, MN visit the Lyric Center for the Arts blog.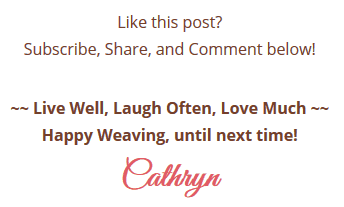 LIKE THIS POST? Subscribe to get updates!
Get access to all the weaving goodies!
Get on the Wicker Woman's Weavings list for valuable emails, blog post updates, events, hints & tips for your weaving delight!