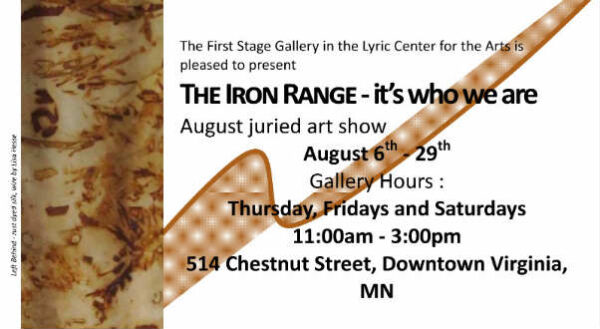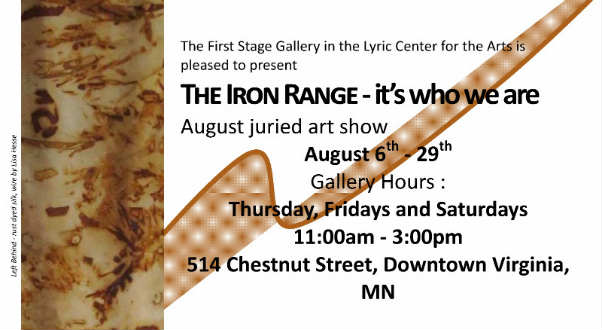 The August juried art exhibit "The Iron Range-it's who we are" features images of the Iron Range of Minnesota. I'm honored to have two of my antler baskets selected for this exhibit by juror, Jane Wertanen.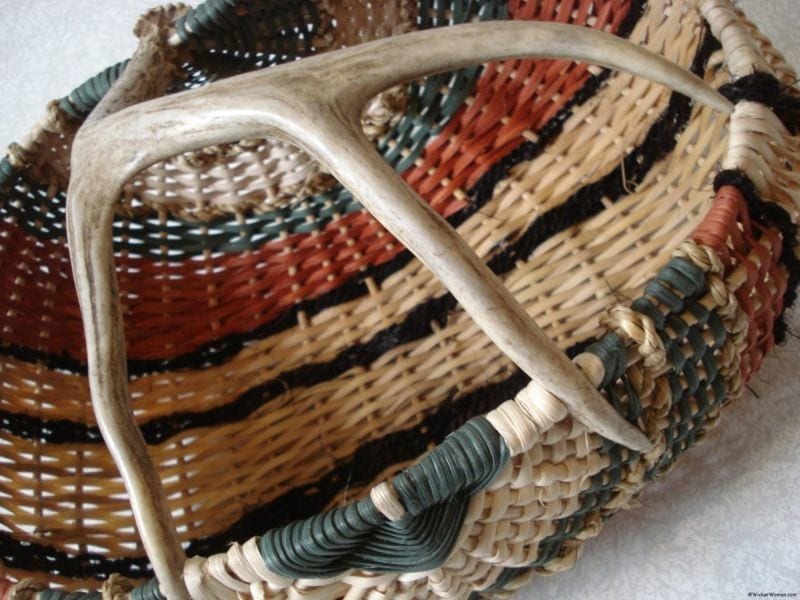 The exhibit will open with a reception from 5:30 to 7:30 on Thursday, August 6th.
Participating artists:
Cheryl Doran – oils
Lisa Hess – fiber
Sharon Holmbeck – acrylic
Tim Lamey – photography
Steven Koepke – oils
Cathryn Peters – antler basketry
Talicia Honkola – mono types-mixed media/photogram
Jo-Anne Kirkman-mixed media photography
Lauren Nelson – photography/mixed media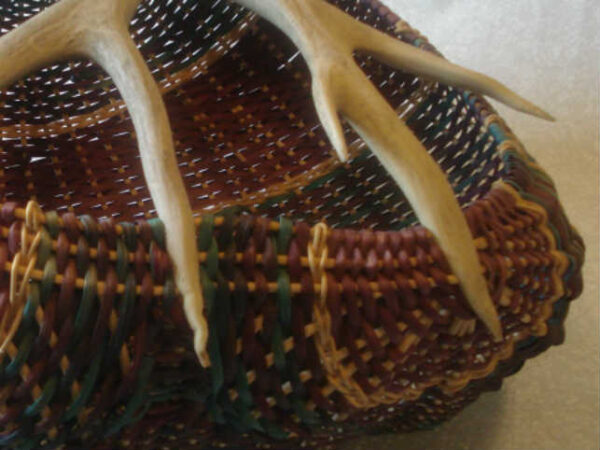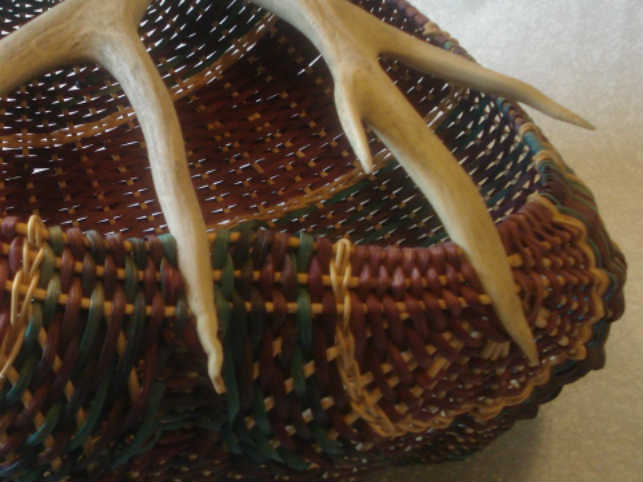 Exhibit juror: Jane Wertanen, Master of Fine Arts, is a retired teacher and gallery owner, and still an active painter and avid reader. She has taught classes in Ceramic Clay-both wheel throwing and hand building, B/W Photography, 2-D Art, 3-D Art, Drawing and Painting, and Art History to students of all ages. She and her husband have recently moved from the Southeast to Iron Range, where she grew up, and here she continues paint and to exhibit my work in visual arts. Jane is the winner of the Judges Choice at the 2014 Open Water juried exhibit at The First Stage Gallery.
Join us for an artist reception on Thursday, August 6th, 5:30 – 7:30 pm
The First Stage Gallery, 514 Chestnut Street, downtown Virginia MN