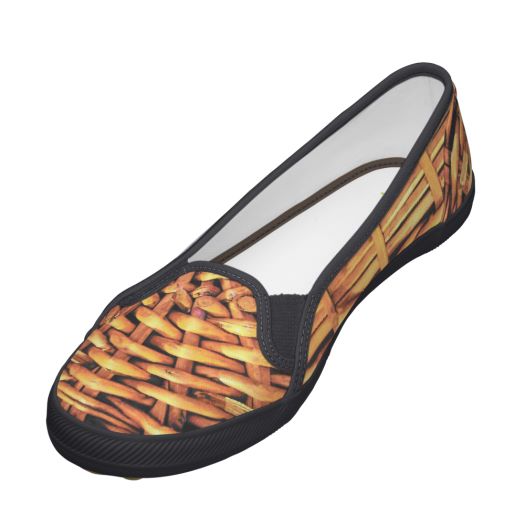 Today's MONDAY MENTION is something I've never seen before, but find absolutely fascinating! I just HAVE to buy some of these puppies! They're cute and oh so reasonable.
Custom wicker-look and basket-look Keds shoes! They all have various printed designs of weaving materials we use every day in our basketweaving lives, either in slip-ons or lace tied!
Wicker, rush, cane, dyed reed, ash splint, herringbone cane, willow and coiled, just to name a few of the 22 designs.
Wha-hoo! is this ever cleaver! Custom Keds Wicker /Basketry Shoes from Zazzle.com
Leave a comment and let me know what you think of these innovative tootsie covers for all us Wacky Weavin' Women!