We recently added a new article called, "How-to Paint Wicker Furniture" on the Articles page here at WickerWoman.com
Check it out today so you are prepared to get out there and spruce up your wicker furniture in the spring!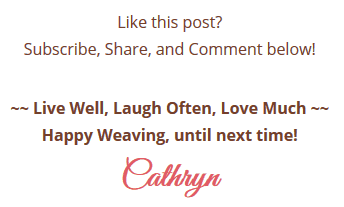 LIKE THIS POST? Subscribe to get updates!
Get access to all the weaving goodies!
Get on the Wicker Woman's Weavings list for valuable emails, blog post updates, events, hints & tips for your weaving delight!