How Does Your Cane Bottom Look? Or Bottoms Up!
Today's Wednesday Wicker Wisdom deals with the way the bottom or underneath side of a hole-to-hole cane chair looks, NOT your own bottom, thankfully!
How neatly do you tie off the ends of your cane strands? Hopefully, the bottom of your chair seat doesn't look like the one below in the picture.
This is just about the worst job of tying cane knots on the bottom of a chair seat as I have ever seen! And to top it all off, the caning pattern was done all wrong, too.
The bottom of your hole-to-hole cane seats should look more neat and attractive like this:
To get the smooth, nice look to your cane bottoms without tying all those nasty knots, look at my video the "No-Knot System of Tying Knots"
And the top with the correct 7-step pattern should look like this:
To get all your cane chair seats to look this good, see my FREE Chair Caning Instructions article page!
How does your bottom measure up? Please leave your comments below and tell me what techniques you use to keep your bottoms lookin' good!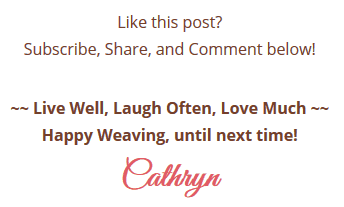 LIKE THIS POST? Subscribe to get updates!
Get access to all the weaving goodies!
Join this Weaving Community list for valuable emails, blog post updates, events, hints & tips for your weaving delight!