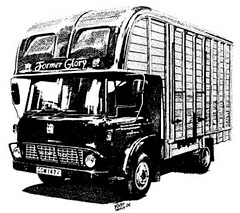 My good internet friends, Tim and Kim, owners of Former Glory, a seat weaving supply and restoration company located in the United Kingdom now have a brand new blog!
It's here on Blogger.com and can be found at http://seatweaving.blogspot.com
Be sure to visit their new blog soon, there's always something interesting that they are posting about! Congrats, guys nice to see you in the blogosphere!