One of the things I really enjoy about living the country life is encountering the various critters.
Country Life Critters-Frogs–
In June we have a great deal of frogs croaking in the nearby ponds, in fact frequently the noise is so loud you can hardly hear yourself think!
Imagine my surprise when I reached for the door knob to go inside the house and spotted this little guy. Startled me until I realized it was a little frog saying "Hi."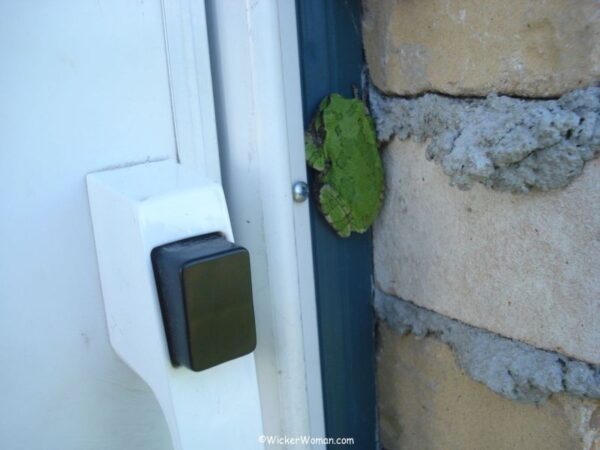 Picked him up off the wall and transported him to the pond. Can you see him in the grass beside the pond?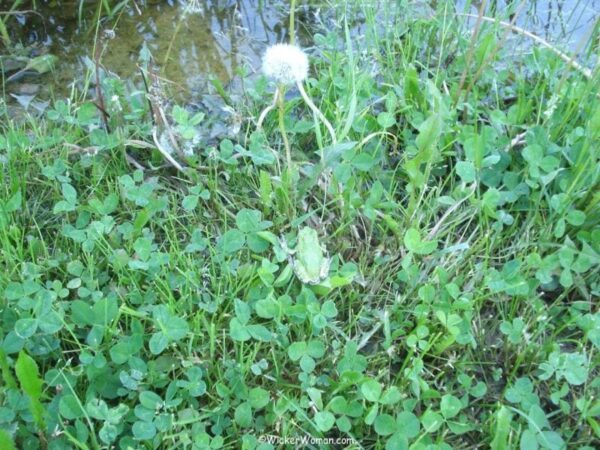 Here he is getting ready to jump in! Bye little guy!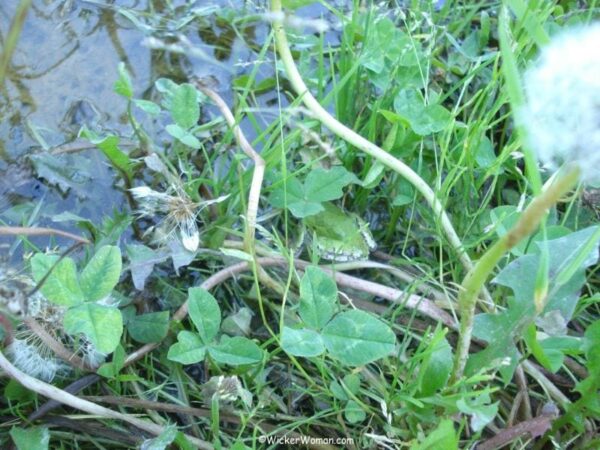 Please enter text here...