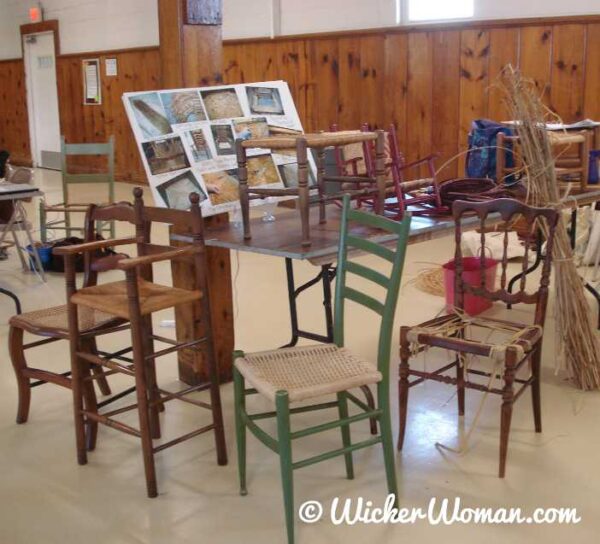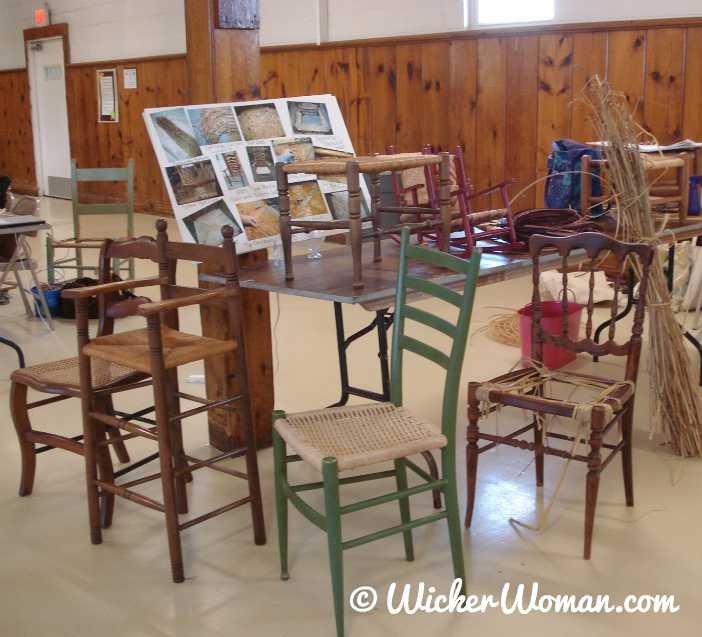 Get help to answer your chair caning questions about techniques, patterns and care!
Do you have questions about your furniture that has woven seats? Not sure what the material is or what the pattern is called?
Need to know how to maintain your cane chairs or stain the cane to match others in a set? How about day-to-day care and cleaning of any woven seat?
Check out the Seatweaving FAQ page on WickerWoman.com where Cathryn answers several of the more commonly asked questions she receives about chair caning and other types of seat weaving furniture pieces.
Don't know what the differences are between chair caning, rush, Danish cord and other types, techniques and patterns of chair seat weaving?
Then check out all the pictures and descriptions on the Identify Woven Seatweaving Patterns and Designs page to find out what's what.
Do you still have chair caning questions and need to know how to care for, clean and maintain your chair cane furniture? Take a look at the Tip Sheet on Caring for Your Cane Furniture to find out all the special hints, tips and suggestions to maintain your woven cane furniture for years to come!
The Articles page has other tip sheets and features many other furniture and basket topics, too!