Ran across this wonderful Youtube video today by the folks on the KeewaydinExpedition Channel on how to weave a hole-to-hole cane seat on a canoe seat. Nothing really special about the process, EXCEPT it's been photographed in fast motion and is so fun to watch! Captivating!
I'm a fast weaver, but this sure puts me to shame. Happy Weavin' Ya'll …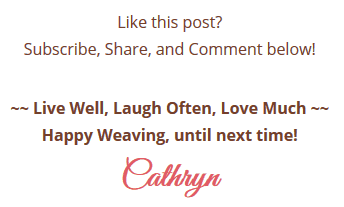 LIKE THIS POST? Subscribe to get updates!
Get access to all the weaving goodies!
Get on the Wicker Woman's Weavings list for valuable emails, blog post updates, events, hints & tips for your weaving delight!