Welcome Bill & Sally Brick of B-Reseated Chair Weaving from St. Thomas, PA the latest addition to the Seatweaving section of the Furniture Repair Directory!
B-Reseated Chair Weaving has been in business ten years serving the Quad-State area of MD, VA, WV, and PA. They specialize in the repair and restoration of cane, splint & rush furniture and can do minor repair & refinishing, too.
Find out more information about this chair caning business on the National Furniture Repair Directory on WickerWoman.com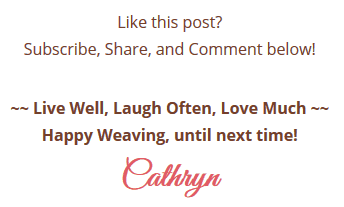 LIKE THIS POST? Subscribe to get updates!
Get access to all the weaving goodies!
Get on the Wicker Woman's Weavings list for valuable emails, blog post updates, events, hints & tips for your weaving delight!