TUESDAY WEAVING TIPS–Bevel the Inside Chair Rail Edge
Surely you've seen several hole-to-hole cane seats that are broken and need to be replaced? Maybe they looked somewhat like this one below where the cane has totally failed…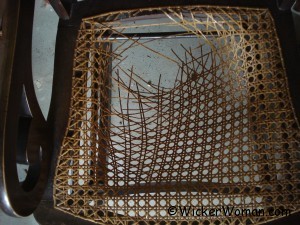 Many times the cause of a seat failure like this is due to a sharp edge on the inside rail of the chair, cutting the cane.
If you are a chair caning specialist you will most likely already to know about this tip, but if not, please watch the video for today's Handy Chair Caning Tip of the Day that I recently uploaded to my YouTube Channel. Just another way to help you be the best weaver you can be using insider tips and tricks of the trade.
Please Subscribe to TheWickerWoman Channel and let me know what you think of this tip in the comments below here on the blog. Thanks! Happy Weaving!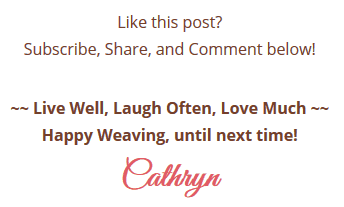 LIKE THIS POST? Subscribe to get updates!
Get access to all the weaving goodies!
Get on the Wicker Woman's Weavings list for valuable emails, blog post updates, events, hints & tips for your weaving delight!