We had nine students at the North House Folk School Bee Skep (Bee Hive) Making Class on Friday, June 1, 2007.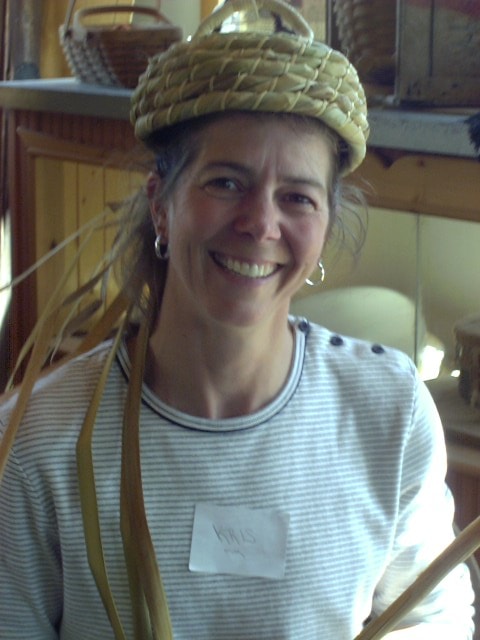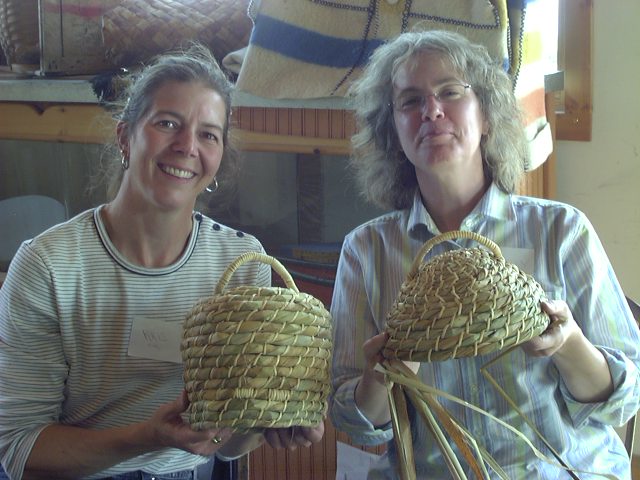 Almost everyone finished, but next time the class is offered it will be a two day class. We used cattail leaves instead of the hard-to-obtain rye straw that was used to create these in the old days.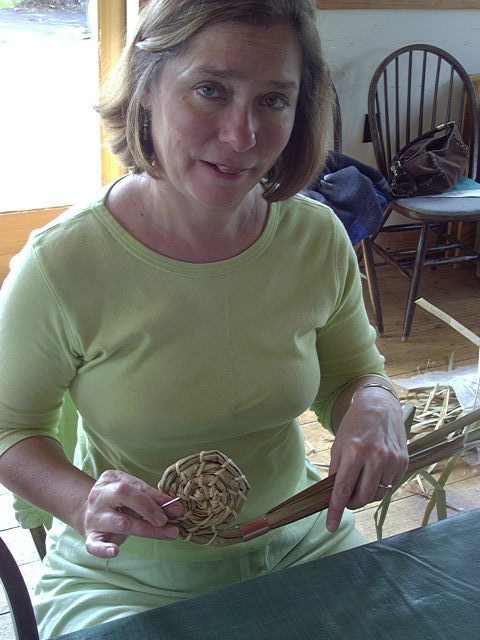 And instead of lacing the coiled rows together with
traditional blackberry brambles, we substituted
medium size cane. Much kinder to the hands!