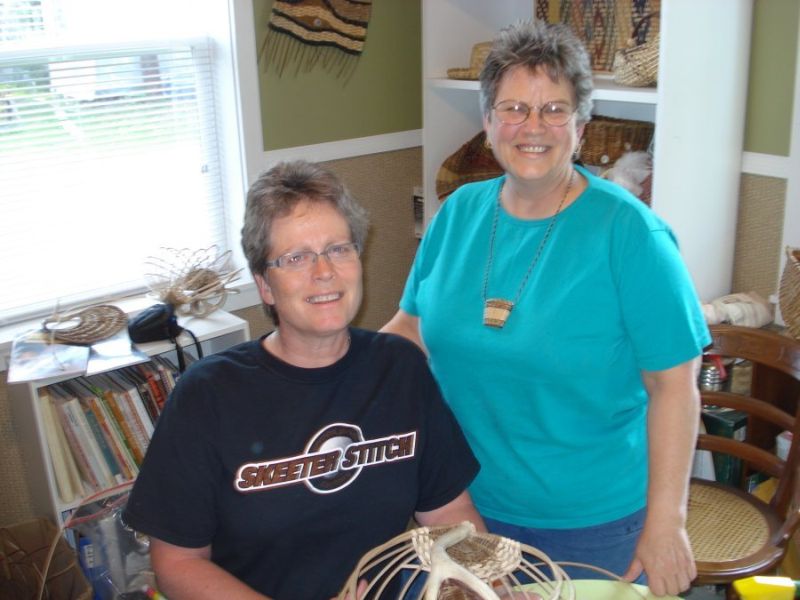 Last weekend I had the pleasure of spending a great three-day weekend mentoring Career Oportunity Grant receipient, Katie Haws on the fine art of antler basketmaking. She received her grant to study with me from the Region 2 Arts Council of Minnesota through an appropreation from the McKnight Foundation.
At my home studio in Angora, MN, Katie learned how to drill into the antler correctly, glue and space the rib spokes, execute proper Southern Turn-Back techniques, how to make a God's Eye on the end of an antler tine, and much more.
She was able to start four baskets and completed all but a little on the last one! Congratulations Katie, you did a great job and you were an excellent student. Very pleased to meet you and best wishes for all your future endevors.