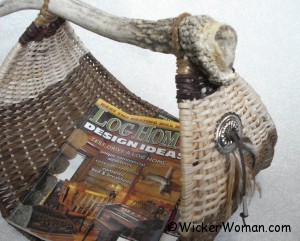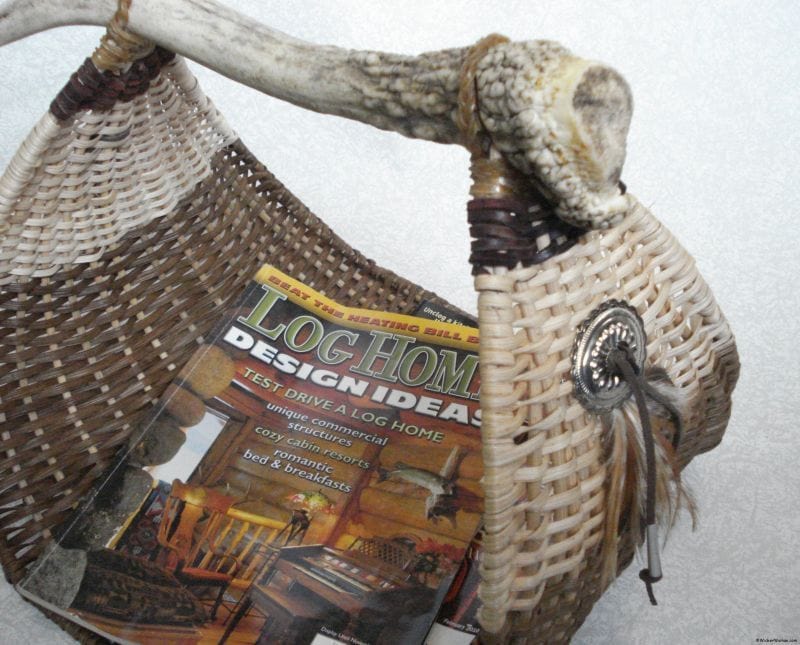 My new antler basket exhibit, Antler Baskets: Of Sticks and Bones, will be at the Lyric Center for the Arts in Virginia, Minnesota from  April 7-30, 2011.
I created several new baskets especially for this exhibit and also have brought along a few of my old favorites that will be on display only. Many of my antler baskets are made utilizing sustainable natural materials that I gather from our rural homestead property; cattail leaves, willow, diamond willow, lichen, birch bark and sweetgrass.
There will be a light refreshments tomorrow at 6:30 pm, but then the official opening will be next week on Thursday, April 14th from 6:30p.m. – 8 p.m., and I'll be demonstrating how-to weave an antler basket. Come and how I create the antler baskets and see all the new work!
Check out the Lyric Center for the Arts blog for more information on this exhibit and all the other scheduled events and shows.