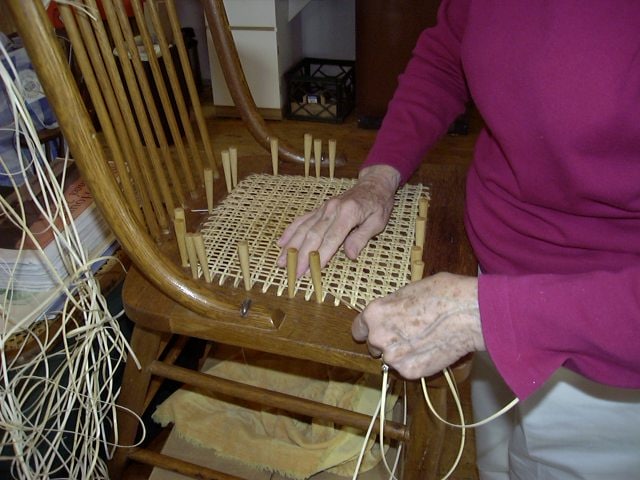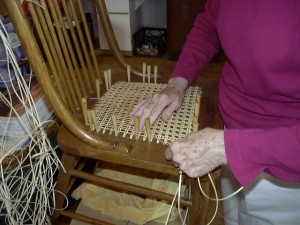 Today  I will be giving the second in a series of three presentations about my chair caning, wicker and antler basketry work to residents and library patrons  on the Iron Range as part of the Arts and Cultural Heritage Library Legacy Program.
At the Buhl Public Library in Buhl, Minnesota today (3-28-11) at 3 p.m. I will be speaking about a couple of the traditional crafts I love so much and which have become my life's work, chair caning and bee skep making.
What are chair caning and bee skep making you might ask?  Chair caning is a traditional method of weaving a seat on a chair frame, using a material called "cane."
Chair caning (and other types of chair seat weaving) has been done for thousands of years, but was most popular in the 1400s-1700s in England and then again here in the States beginning in the late 1700s.
It is not a lost art as some believe, but thriving and growing, due to the dedication of those that are passing down the skills to the next generation. And because of groups like the only chair caning guild in America,  The SeatWeavers' Guild, Inc., of which I am the President (2007-2011).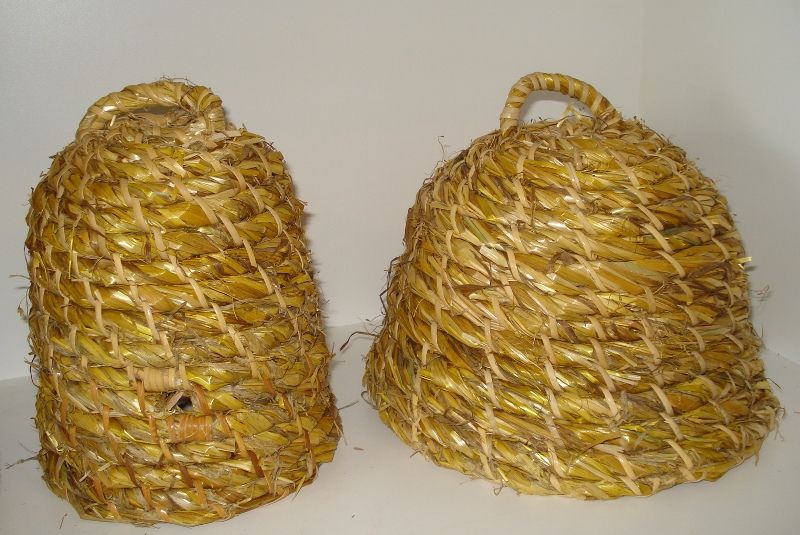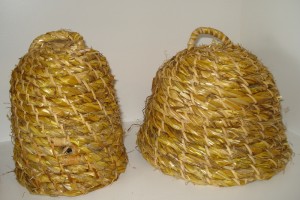 Bee skeps are the traditional old-world way of beekeeping. Skeps look like inverted conical shaped coiled basket and are where the bees called home. Basket weavers or "bee skep makers," traditionally use rye straw because of its long length, but barley straw and oat straw can also be used as well as local grasses.
Most areas of the United States have banned skeps from use in favor of the wooden hives everyone is so familiar with, because it's difficult to maintain a healthy and disease-free hive using the skeps.  But skeps can and still are used as Primitive items for decorative purposes indoors and out.
This project was funded in part or in whole with money from the vote of the people of Minnesota on November 4, 2008 which dedicated funding to preserve Minnesota's art and cultural heritage.
Hope to see you in Buhl today, but if you can't make the presentation at the Buhl Public Library, I will also be a exhibitor, speaker, and vendor at the 3rd Annual Iron Range Earth Fest on April 9th in Mountain Iron, MN and will be set up at the Messiah Lutheran Church.