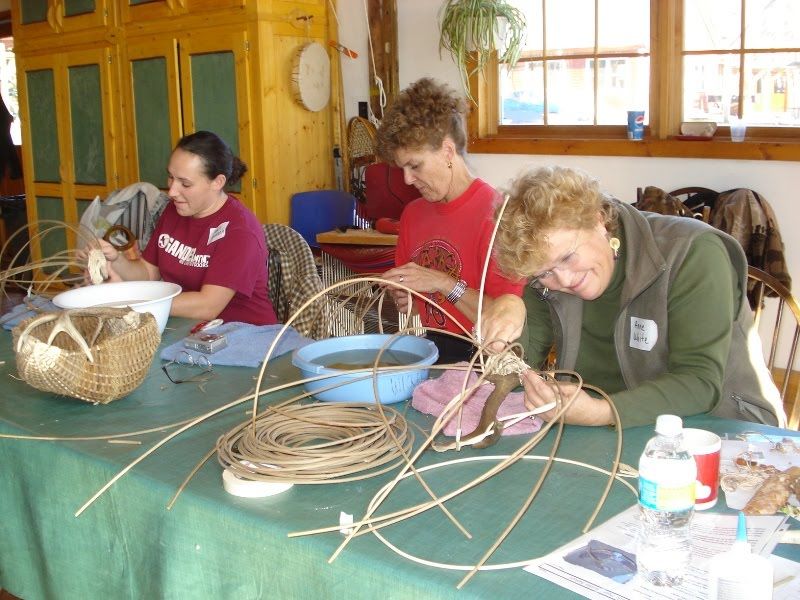 We had a terrific time this past weekend up in Grand Marais, Minnesota at North House Folk School, where 10 women learned how to make an antler basket during a two-day class that I lead!
Posting some pictures of our class here for you to see just how well all these gals did on their first venture into Antler Basketweaving!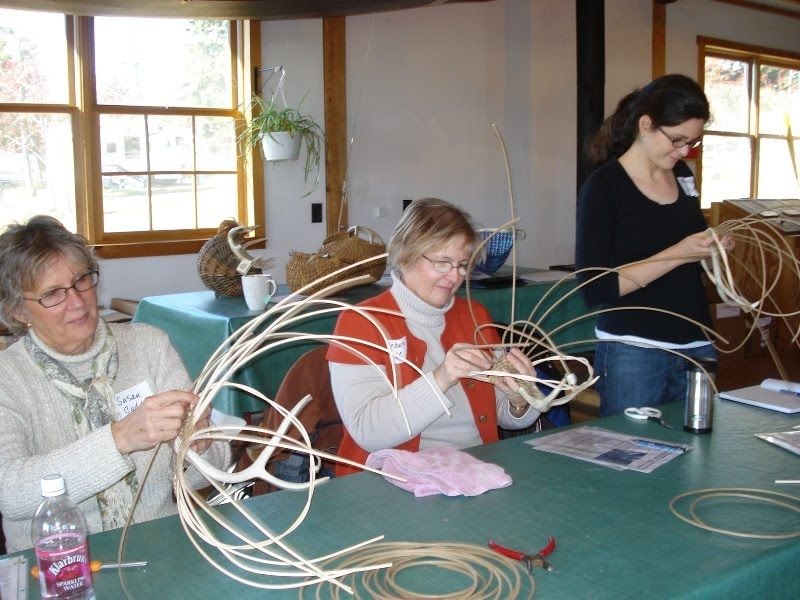 Only two students had ever woven baskets before and none out of the 10 had ever woven an antler basket, but all 10 finished their baskets before class was over! Hooray! And congratulations to all of those beginning basketmakers for a really good job.
The weather was warm and perfect all weekend, with only a slight, light rain shower on Sunday. The breeze off Lake Superior was soft and warm and the sun was shining making all of us, toasty warm in November no less!