WEDNESDAY WICKER WISDOM–The antler basket class held at North House Folk School in Grand Marais, Minnesota last weekend (October 28-29, & 30th) was a big hit!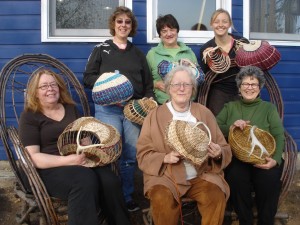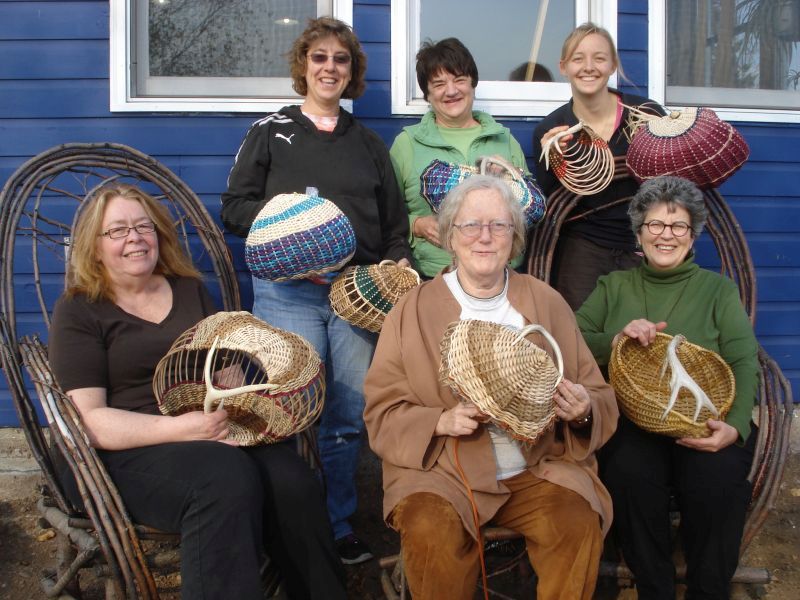 The weather up there was very cooperative with sunshine and mild temps the whole time. However, when I left Angora on Thursday there was three inches of the white stuff on the ground.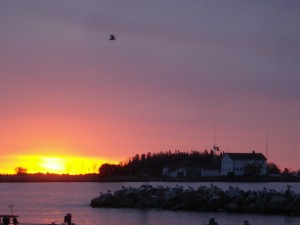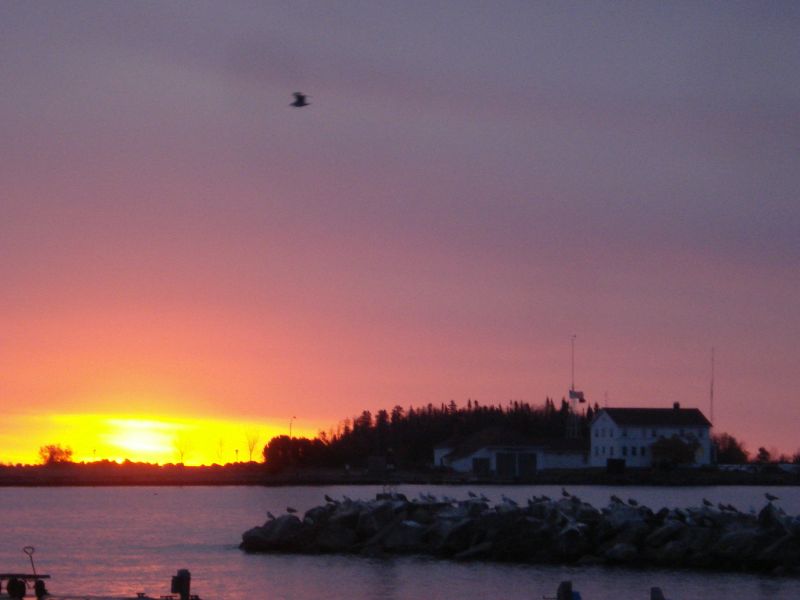 These five gals had little to no basketweaving experience and none had done antler basket weaving before. Didn't they do a great job?