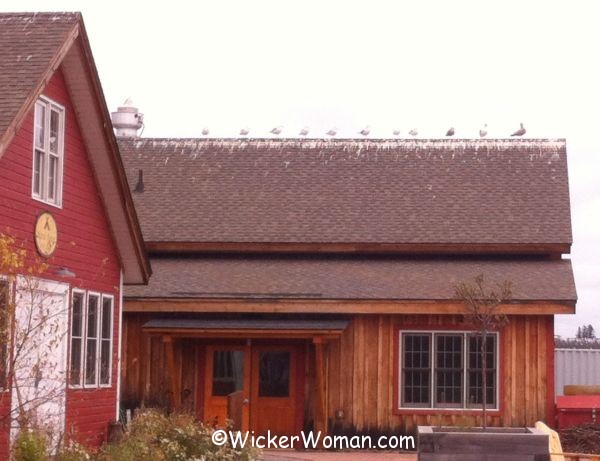 The chair caning class here at North House Folk School in Grand Marais, MN yesterday got started with a bit of minor chair repair to the frames before we could actually begin the weaving process.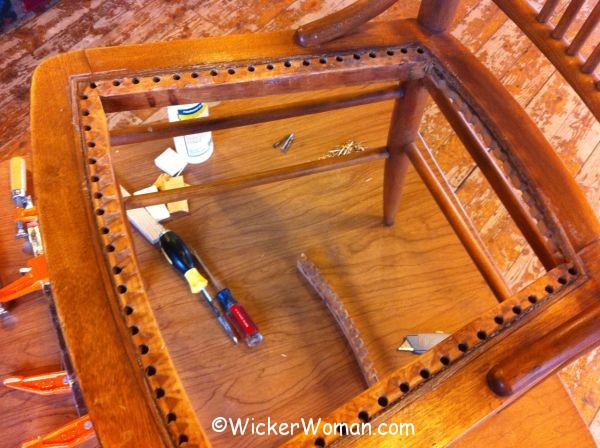 On the Lincoln rocker we opened the crack on the front rail as much as possible, applied glue, and clamped to dry for a while. Then we applied three screws between the holes, attached from the back side of the rail and counter sinking the screw heads.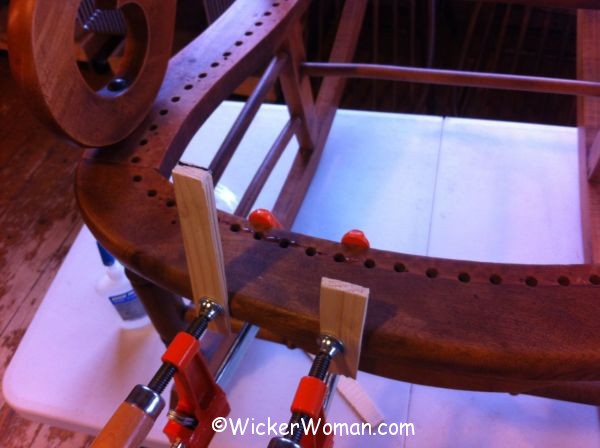 The little chair was a different story since someone had converted a previously pressed cane or cane webbing seat to a hole-to-hole cane seat somewhere along the line.
They didn't drill the holes evenly spaced and were too close to the inner edge by the spline groove, so split the rail in the back when the new strand cane dried and pulled tightly on those holes.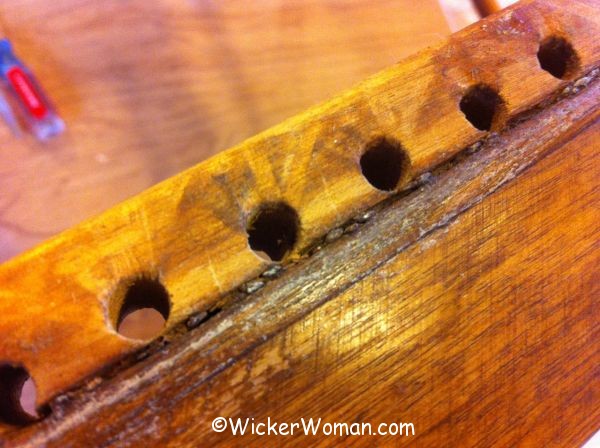 Frequently when you try to convert the cane style from spline cane to hole-to-hole or vice versa, it weakens the chair seat and just might cause damage like this.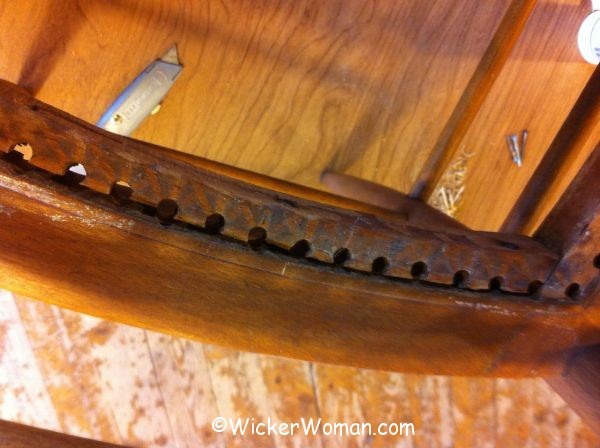 So the rule is to leave well enough alone and don't try to convert from spline to hole cane seats! If you have a spline cane seat or cane webbing, then replace it with the same loom woven material.
And if you have a traditional hand caned seat, replace it with the same strand cane material. Whatever was originally used when the manufacturer created the chair should be used consistently.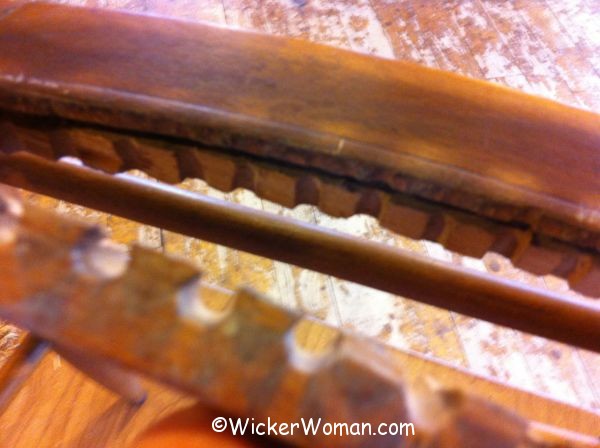 So we pried off that broken part of the chair, removed all the remaining cane that was left in the holes and cleaned it up. Then we applied wood glue, clamped until the glue set, and then drilled three screws between the holes from the back side of the rail and countersunk the screw heads.
Thanks to Russ and Dennis for all their help and advice on this project! Sorry, I forgot to take pictures of the glueing up process.