Wow! Can't believe that a whole week has gone by already and I've only posted once! Here's your Wednesday shot of WICKER WISDOM…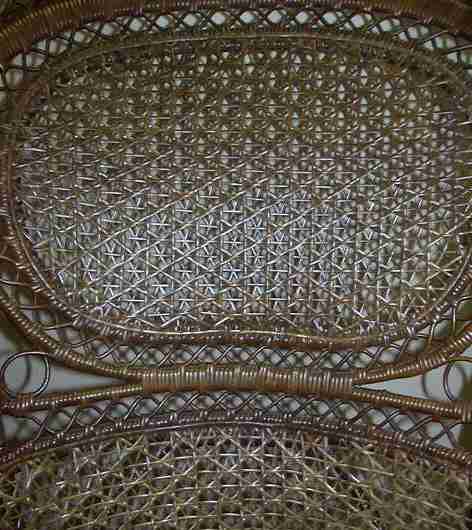 Although the back of this Victorian era rocker is woven with "cane," the skin or bark of the rattan palm, the rocker is still called a "Victorian Wicker Rocker."
The word "wicker," actually means the act of weaving with pliable materials, or is the final finished product of weaving and is not an actual material itself.
The back oval and underarms of this rocker were woven in a difficult caning pattern called, the Spiderweb Cane weave and the seat was woven in the traditional 7-step manner.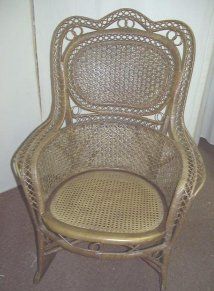 No matter what you call it, this rocker is a gorgeous example of fine wicker craftsmanship, made during a time when the weavers excelled at their trade and the quality of the rattan was the best its ever been.
The Victorian era, 1884-1904 is often referred to as the "Golden Age of Wicker," when the wicker furniture industry was at its prime.
If you have an antique wicker furniture piece from this era, do all you can to preserve it for future generations. As I so often say, "Once these fine antique wicker specimens are gone, they are gone for good. You can't make a new antique!"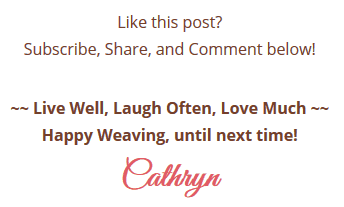 LIKE THIS POST? Subscribe to get updates!
Get access to all the weaving goodies!
Get on the Wicker Woman's Weavings list for valuable emails, blog post updates, events, hints & tips for your weaving delight!