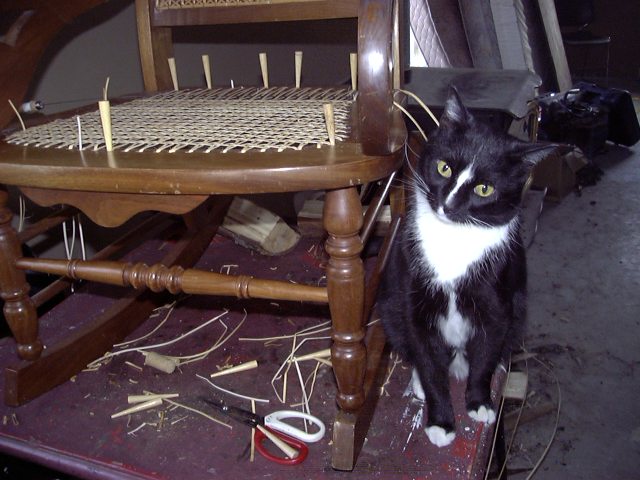 For any of you chair caners that might be sitting on the fence trying to decide whether or not to attend the
2nd Annual SeatWeavers' Guild Gathering
in Nelsonville, Ohio on July 31-August 2, 2009, let me tell you it's nothing to miss!
We have a great line-up of chair caning demonstrators that will be showcasing the intricate weaves of the Star of David, Blind Caning, English Patterns, Daisy Chain, Spiderweb, Mexican Rush, Wicker Daisy and more.
If you've ever had questions about these weaves, or wondered how to do them, now is your chance to see how the pros do it. Have fun–Watch, learn and participate!
There will be tents and canopies set up on the grounds of Hocking College at Robbins Crossing so you can watch the demonstrations and pass from one to another easily. As well as the annual members meeting and dinner. Be sure to bring any tools, tips and hints that you'd like to share with others. Dress appropriately for an outdoors summer event. Bring the sunscreen and the umbrellas, be prepared for whatever!
This event is open to guild members only, so be sure to send in your membership application and registration for the Gathering ASAP! You don't want to miss another historic event of the first official chair caning guild in America — The SeatWeavers' Guild.