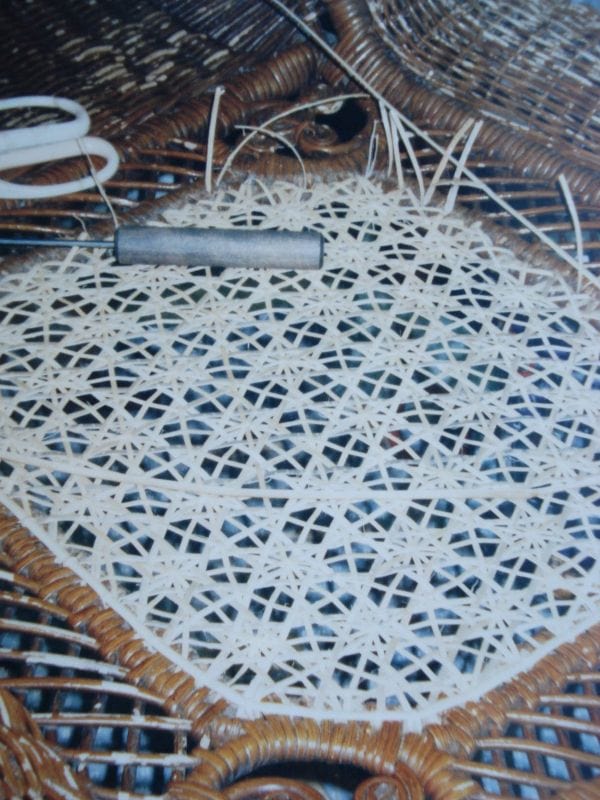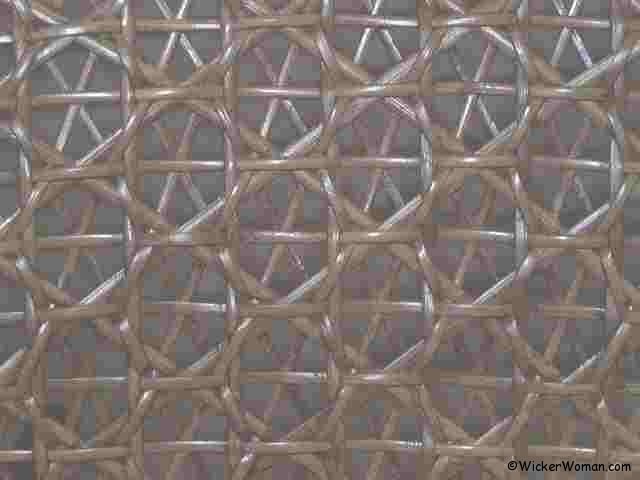 Both the Star of David chair caning pattern on the left and the Spiderweb chair caning pattern on the right, will be in the line-up of hole-to-hole chair caning techniques demonstrated at the upcoming July 31 – August 2, 2009 2nd Annual Gathering of The SeatWeavers' Guild in Nelsonville, Ohio.
If you are interested in chair caning and want to learn more about the more difficult weaves, then join our guild and attend the 2nd Annual Gathering with the theme, "Adventures in Advanced Caning Patterns" next month! There will be demonstrators in the shelter and under canopies outside at Robbins Crossing on the grounds of Hocking College.
For more information about the guild and the Gathering, visit our chair caning guild website at: http://www.SeatWeaversGuild.org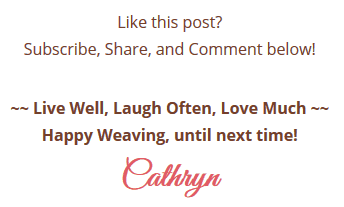 LIKE THIS POST? Subscribe to get updates!
Get access to all the weaving goodies!
Get on the Wicker Woman's Weavings list for valuable emails, blog post updates, events, hints & tips for your weaving delight!