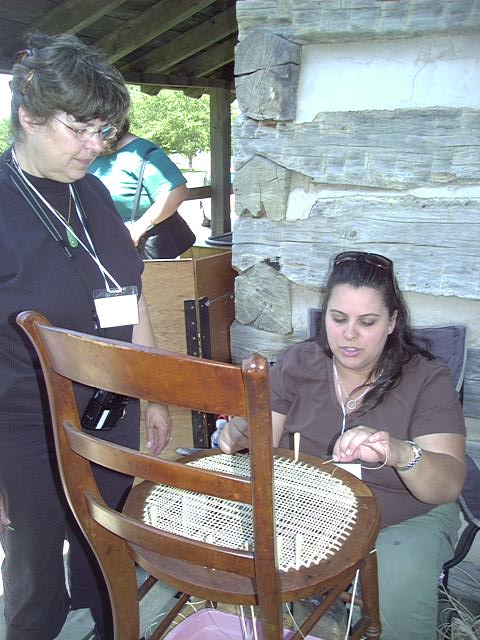 The SeatWeavers' Guild, founded in July of 2007, now has a new website!
We just began the site a few months ago, but plan to make this a "one-stop shop" for everyone interested in belonging to a group with common interests of chair caning, rush, splint and other types of chair seat weaving.
Eventually our official SeatWeavers' Guild website will feature photos that guild members have submitted, a membership application form, newsletter, calendar of events and much, much more.
Please take a moment to look at what we have posted so far and consider joining us sometime soon as a member or supporter!
Make sure you are visiting the original and official site of the guild organization and not an imitator commercial site. You can find us at  http://www.SeatWeaversGuild.org
Thank you and Happy Weaving!