Mindy King, Vice President of The SeatWeavers' Guild, made an excellent video tutorial on Removing Chair Cane Spline with the use of a Steamer. It's published to YouTube, so take a look! Remove Chair Cane Spline with a Steamer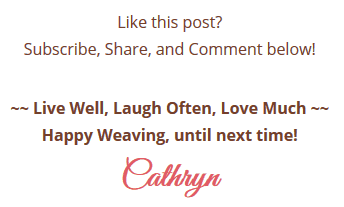 LIKE THIS POST? Subscribe to get updates!
Get access to all the weaving goodies!
Get on the Wicker Woman's Weavings list for valuable emails, blog post updates, events, hints & tips for your weaving delight!