Jan Noall, from Cuyahoga Falls, Ohio, member of our Seatweaving Discussion Forum and listed on the Furniture Repair Directory-Seatweaving for this tip:
When replacing sheet cane on a seat frame that curves from front to back or side to side, make inverted "V" clipped cuts on the bottom side of the spline, throughout the length of the curve. This will enable you to ease the spline into the groove (along with the glue), following the curve of the chair so it will stay in place without popping out. This technique eliminates the need for clamps, as in the normal method of installation. Thank you Jan!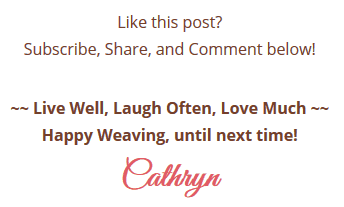 LIKE THIS POST? Subscribe to get updates!
Get access to all the weaving goodies!
Get on the Wicker Woman's Weavings list for valuable emails, blog post updates, events, hints & tips for your weaving delight!