We had a great time over the weekend at the North House Folk School in Grand Marais, MN demonstrating our crafts for the 8th Annual Wooden Boat Show, Sale and Festival. The weather was perfect and everyone had a great time learning all about the "North House Way" of teaching and learning.
Many great buys were had at the Silent and not so silent auctions of boats, tools and whatevers. Chowder Challenge was terrific as usual and the community play put on by the local children was very entertaining!
It's getting late and I'm really tired, will post more pictures tomorrow or in the next few days! Nighty, night!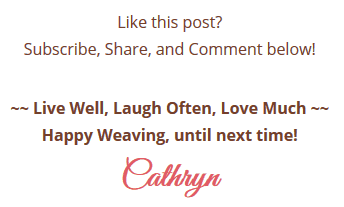 LIKE THIS POST? Subscribe to get updates!
Get access to all the weaving goodies!
Get on the Wicker Woman's Weavings list for valuable emails, blog post updates, events, hints & tips for your weaving delight!