Welcome Helen Cribbs, owner of Peerless Rattan in Springfield, Ohio as a new advertiser on the Cane & Basket Suppliers page of WickerWoman.com
Since 1993, the Peerless Rattan shop has provided quality seatweaving raw materials, tools, instruction books, and in-house chair seat re-weaving for customers. It's all available from the website too, including free strand cane weaving instructions at
PeerlessRattan.com
Helen has also been contributing her vast knowledge in the seatweaving field on our discussion board forum at Seatweaving Forum. Welcome aboard, Helen!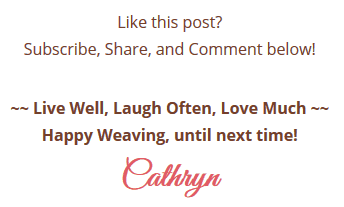 LIKE THIS POST? Subscribe to get updates!
Get access to all the weaving goodies!
Get on the Wicker Woman's Weavings list for valuable emails, blog post updates, events, hints & tips for your weaving delight!