Famed Master woodworker Sam Maloof died last week on Thursday, May 21 at the age of 93. I watched him on a PBS special Craft In America, and was blown away by his calm demeanor, and very unassuming nature.
The furniture he designed and crafted was superb and was regarded as the best in the world by many. We all morn the passing of one of America's finest craftsmen and teachers, Sam Maloof.
http://www.latimes.com/news/obituaries/la-me-sam-maloof23-2009may23,0,3907018.story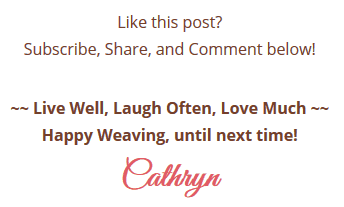 LIKE THIS POST? Subscribe to get updates!
Get access to all the weaving goodies!
Get on the Wicker Woman's Weavings list for valuable emails, blog post updates, events, hints & tips for your weaving delight!