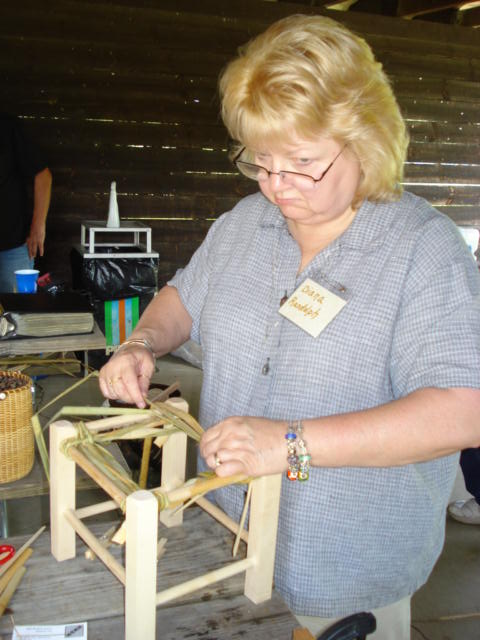 The SeatWeavers' Guild official website at SeatWeaversGuild.org recently made a major update, adding several new pages and additional information about the first ever guild of its kind in North America.
One of our main purposes is to help educate the public and members on these nearly lost arts of chair caning and wicker repair; so they don't really become lost to us entirely.
Read more about this unique and innovative group and join as a member or supporter of this fine historical craft.
And be sure to "SAVE THE DATE" for our 2nd Annual Meeting and Workshop on July 31-August 3, 2009. Posted both at the guild website and here on WickerWoman.com on the Events Calendar page.