I have finally decided after nearly six years (July 17th is my blog anniversary) of blogging on Blogger.com that I will be moving/migrating this blog to my own hosted domain website at http://www.WickerWoman.com
Most likely it will have its own navigation tab and might be something as simple as "blog" or it might continue with "Weavin' Wicker Woman," I'm not sure yet.
I'm making the move so everything can be in one place and visitors to my website don't have to leave the site to visit my blog. And I'm not sure yet just how to go about keeping all the Google Friends and how to keep all the subscribers, but will work on that. Hate to lose all my loyal followers!  It's been real…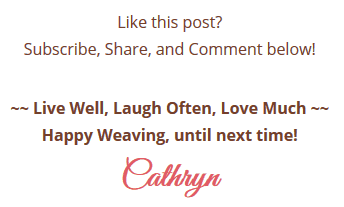 LIKE THIS POST? Subscribe to get updates!