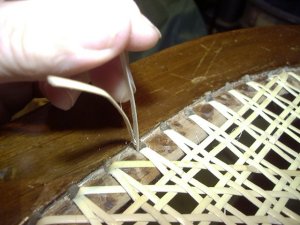 Do you have cane seat chairs and want to know what's the best way to care for them? Maybe the seat is sagging and you want to fix it? Chair caning help and advice is right at your finger-tips on WickerWoman.com!
"How-to Care for Cane Furniture" is one of 10 helpful articles ranging from caring for your cane furniture to removing chair cane spline and how-to repair wicker furniture.
Visit WickerWoman.com today and read all the free helpful tips and Articles!