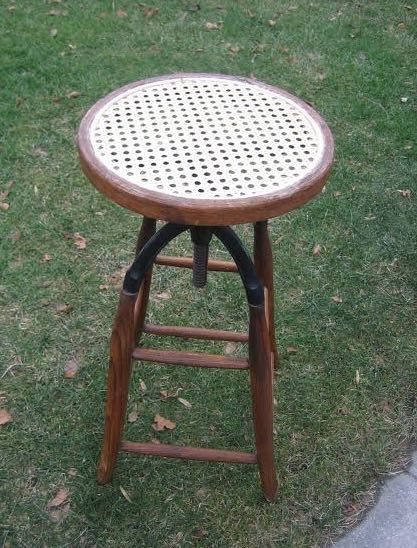 634 Florida Avenue, York, PA, 17404, United States
634 Florida Avenue
York
PA
17404-3119
US
Stephen Ambrose-"The Chair Seat Weaver" is a 4th generation chair seat weaver in York, PA. He uses natural materials in the hand-weaving techniques of hole-to-hole cane or lace caning, press-in cane fabric or spine caning and also does handwoven splint seats. You can also bring your chairs to Stephen also for minor furniture repair.
Please leave a message and I'll get back to you to schedule your appointment and give directions to my shop. Looking forward to meeting you!
To put a face with the name, check out this Youtube video! Stephen's chair caning talents were featured on the local TV station where he used to work as a broadcasting engineer before retiring!
Steve Ambrose-Retired Broadcasting Engineer now Chair Caner
Recently ABC27, a local broadcast station in Pennsylvania did a spot on Steve on their newscast, too.
Steve Ambrose, Pennsylvania Seat Weaver
(9/1/21)
Business Owner
Stephen Ambrose
Business Hours
By Appointment Only--Monday-Friday, closed weekends.