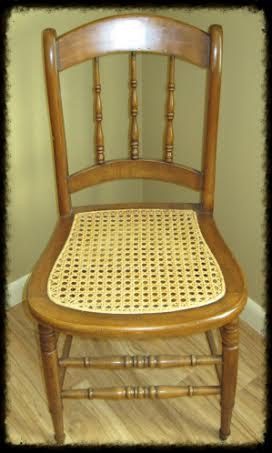 4415 Shaffers Church Road, Glen Rock, PA 17327 USA
4418 Shaffers Church Road
Glenville
Pennsylvania
17329
US
If you are looking to refurbish that old chair and seat, look no further than This Old Seat Chair Caning. Restoring memories is our specialty!
Our services include traditional hand-cane and pressed cane; fibre and pre-twisted rush, hickory bark, ash and Shaker tape weaving. We also re-glue/repair chairs.
This Old Seat Chair Caning service is conveniently located in Southern York County in Pennsylvania. We are close to Baltimore, Lancaster, Harrisburg and Gettysburg. We have over 40 years of experience in chair caning and seat weaving.
For an estimate, please email a picture of the seat and dimensions.
Cottage Member of The SeatWeavers' Guild Inc.®
(7/1/23)
Business Owner
Patricia Erickson
Business Hours
OPEN BY APPOINTMENT ONLY