Click on the above hyperlink to read the entire article about the exhibition in the Portland Tribune newspaper from Portland, Oregon.
Here's a taste:
"People of the River: Native American Arts of the Oregon Territory" is the stunning premiere of more than 200 decorative and functional artifacts created by the people who lived for 10,000 years along the Columbia River.

It's the first museum exhibition to focus on the art that was generated within the 300-mile area stretching from the mouth of the Snake River to the Pacific Ocean.

"We truly are defining the Columbia River art style," says Bill Mercer, the Portland Art Museum's curator of Native American art. "Nobody's even looked at it before. It's so different and off the map from what we expected."

Assembled through loans from museums and private collections, the items were created by the ancestors of the tribal groups that today live in the Umatilla, Yakama, Grande Ronde and Chinook communities.
'People of the River'

When: 10 a.m. to 5 p.m. Saturday, Tuesday and Wednesday,

10 a.m. to 8 p.m. Thursday and Friday, noon to

5 p.m. Sunday, Jan. 22 through May 29
Where: Portland Art Museum, 1219 S.W. Park Ave., 503-226-2811

Cost: $6-$10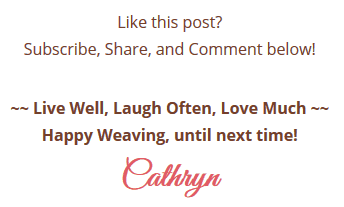 LIKE THIS POST? Subscribe to get updates!
Get access to all the weaving goodies!
Get on the Wicker Woman's Weavings list for valuable emails, blog post updates, events, hints & tips for your weaving delight!