It's been really cold up here in the northland of Minnesota, with yet another morning temperature of -38 degrees! That's the second day in a row with the temperature at -38 and that's actual temperature with no wind chill!
For the last week and a half morning temps have been waaaaay below zero, not making it much higher than zero during the daylight hours. What am I doing living under these conditions in my later years? Yikes, I want to be a snowbird and fly south for the winters!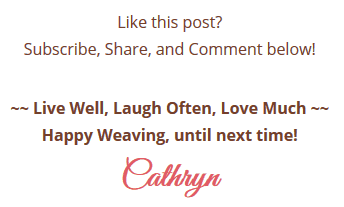 LIKE THIS POST? Subscribe to get updates!
Get access to all the weaving goodies!
Get on the Wicker Woman's Weavings list for valuable emails, blog post updates, events, hints & tips for your weaving delight!