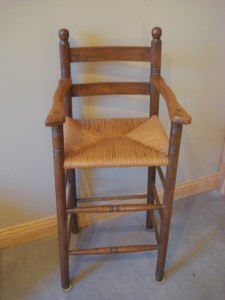 FRIDAY FEATURE– is an update on Chair Caning Blogs that I follow and would suggest you subscribe to also, either using their email subscription or RSS feed.
Keep up with what's going on in the chair caning and seatweaving realm and you might even learn something new about the craft that you don't already know.
Please leave a comment below if I've missed any blog devoted mostly to chair seat weaving, OK?
Thanks a bunch! Enjoy and Happy Weaving!
The SeatWeavers' Guild, Inc.
http://seatweaversguild.org/category/guild-news
Heritage Basket Studio & Chair Caning
http://www.hbs1991.wordpress.com
The Seat Doktor
http://www.seatdoktor.blogspot.com/
Former Glory
http://seatweaving.blogspot.com/
Smallbones Studio Home Arts & Sustainable Living
http://smallbones.ca/blog/
Anderson's Restorations
http://www.andersons-restorations.blogspot.com
Michael's Chair Caning Service
http://michaelschaircaningservice.blogspot.com/
Go Chair Repair
http://gochairrepair.com/news/
Cedarberry Furniture Refinishing and Chair Caning
http://cedarberryfurniturerefinishing.blogs.com/
Weavin' Wicker Woman (hey, that's me, Cathryn!)
https://www.wickerwoman.com/blog