Now, I don't claim to be proficient in the Swedish language, but even so, was fascinated by the pictures on this site, showing what a wicker repair shop in Sweden looks like. Enjoy! Loosely translated, probably means Larsson Chair Makers? Larsson Korgmakare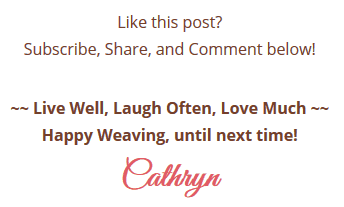 LIKE THIS POST? Subscribe to get updates!
Get access to all the weaving goodies!
Get on the Wicker Woman's Weavings list for valuable emails, blog post updates, events, hints & tips for your weaving delight!