Best wishes and God's blessings for a Merry Christmas! And may the joy, peace and happiness of the season follow you throughout the coming New Year!
Thank you for supporting my chair caning, wicker repair and basketry website for all these years, and please some back often to see all the additions and changes!
The Wicker Woman-Cathryn Peters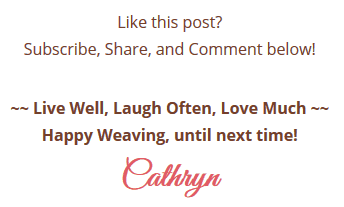 LIKE THIS POST? Subscribe to get updates!
Get access to all the weaving goodies!
Get on the Wicker Woman's Weavings list for valuable emails, blog post updates, events, hints & tips for your weaving delight!