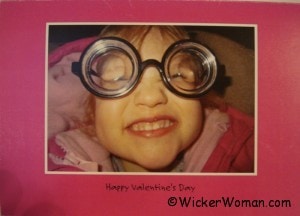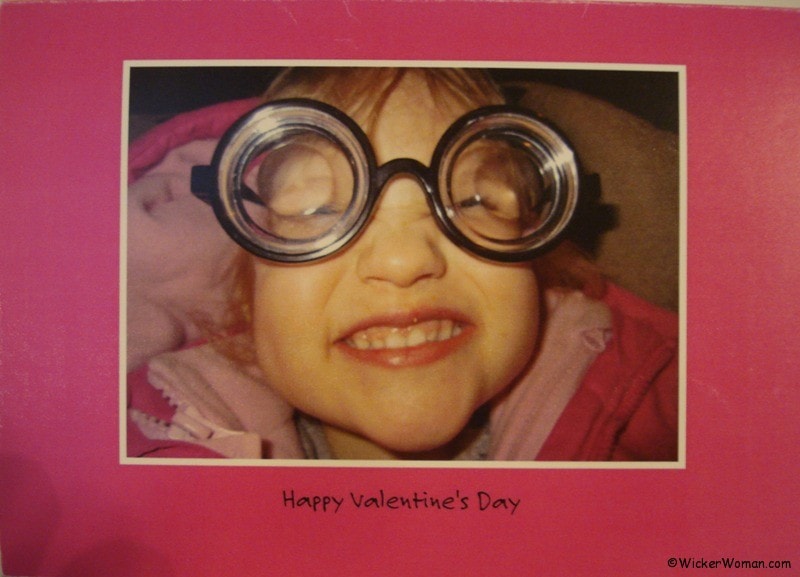 Happy Valentine's Day everyone!

The card above is the one Papa John and Nana Cathy received in the mail on Saturday from our 2 1/2 year old granddaughter Lily.
Isn't it just the cutest and goofiest thing you've ever seen? We sure did get a good laugh out of that one, warms my heart each time I look at it. Think she needs a new optometrist?
Hope you all have a great day and spend some time with your special sweetie! Did you know that in 1913 Hallmark began making Valentine's Day cards?
That's all for now, but stay tuned for the Monday Mention blog post coming up soon.