You can browse listings below to find a Chair Caning Pros & Seatweaving Experts in Pennsylvania near you. If there are no current caners listed, please go back to the National Furniture Repair Directory™ (FRD) homepage where you can search other categories and nearby states for your repair pro.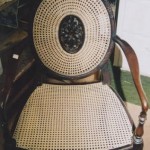 530 Moul Avenue, Hanover, PA 17331, USA
B-Reseated Chair Weaving has 25+ years experience in all forms of woven seating repair & restoration: hand cane, pressed cane, fiber rush, natural rush (hand-twisted & pre-twisted), Danish cord, splint, leather, etc.
We also offer our customers stripping and refinishing services and free estimates.
Our customers include:
PQ Brands/David Iatesta Studios in Stevensville, MD
Martin's Chair Company, New Holland PA
McLain-Wiesand Home Furnishings, Baltimore MD
The Dobbin House Restaurant, Gettysburg PA
Our seat weaving work for Smilow Design has been featured in Martha Stewart Living (September 2015) and Elle Decor (December 2014).
Charter & Business Member of The SeatWeavers' Guild Inc.®
(SUB-9/19/23)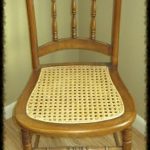 4415 Shaffers Church Road, Glen Rock, PA 17327 USA
If you are looking to refurbish that old chair and seat, look no further than This Old Seat Chair Caning. Restoring memories is our specialty!
Our services include traditional hand-cane and pressed cane; fibre and pre-twisted rush, hickory bark, ash and Shaker tape weaving. We also re-glue/repair chairs.
This Old Seat Chair Caning service is conveniently located in Southern York County in Pennsylvania. We are close to Baltimore, Lancaster, Harrisburg and Gettysburg. We have over 40 years of experience in chair caning and seat weaving.
For an estimate, please email a picture of the seat and dimensions.
Cottage Member of The SeatWeavers' Guild Inc.®
(7/1/23)