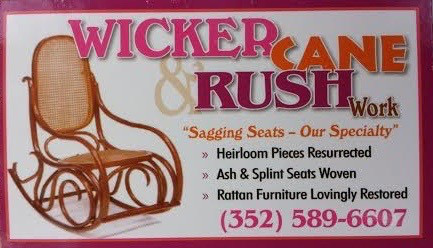 We have a new addition to the 2010 National Furniture Repair Directory ™ here on WickerWoman.com!
Tricia Vandewater, owner of Wicker, Cane & Rush Work located in Eustis, Florida has been in the business for many years doing museum-quality work.
Those of you in Florida that need chair caning done, be sure to contact Tricia today!
See her ad in the Directory and give her a call or shoot her an email at Chair Caning in Florida