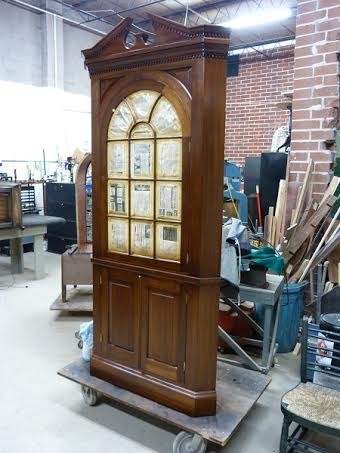 5105 Peachtree Boulevard, Bldg. E, Chamblee, Georgia, 30341 USA
5105 Peachtree Boulevard
Atlanta
Georgia
30341
US
At Southern Restorations, we are a full-service restoration, repair, refinishing and re-purposing furniture cooperative.
We're made up of a select group of artisans and craftsman in many aspects of restoration and repair, custom builds and fabrication….Antiques and Heirlooms our impassioned Specialty. Call us today and let's see what we can do for you!
We transform old or damaged wooden items and pieces of furniture into beautifully preserved heirlooms, which can be passed down through the family, from generation to generation.
We provide antique and heirloom furniture restoration, repair, and refinishing, cane, rush and wicker repair/restoration, on-site services, and pickup and delivery when needed.
Southern Restorations are the Impassioned Caretakers of Antiques & Heirlooms. Click on our business website link above for the scope of the services we offer.
(SUB 1-12-20)
Business Owner
Brian Webster
Business Hours
Monday-Friday, 10am-6pm, Sat-11am-3pm and by Appointment