Antler basket sculpture commissions by Master Antler Basketmaker, Cathryn Peters are the perfect decorating touch for home, corporate setting, or gifting. Place your order today!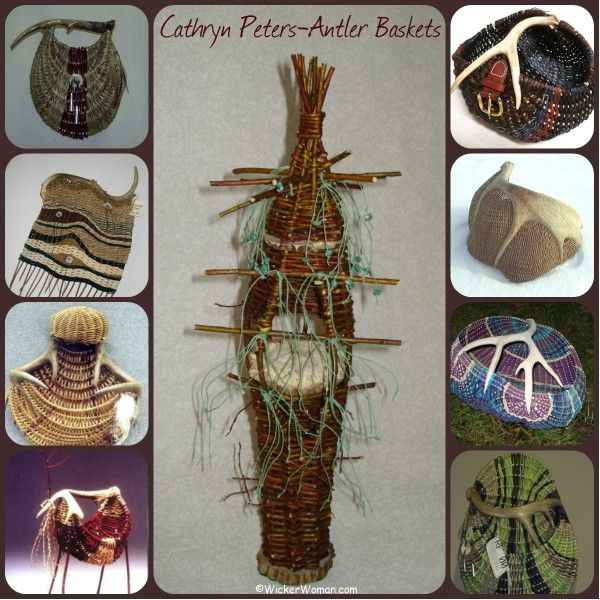 Antler Basket Commissions Proudly American Made!
Show that special someone you care and have found the perfect one-of-a-kind gift for them from award-winning, Wisconsin Master Antler Basketmaker, Cathryn Peters. Or maybe you'd rather place the antler basket creation in your own home to cherish for decades!
Whitetail, Blacktail, Fallow, Red Deer, Reindeer, Moose, Elk and Mule Deer antlers are selected from Cathryn's supply or you can provide an antler yourself to be used in any antler basket sculpture commission order.
Natural renewable materials such as wild willow, willow bark, diamond willow shoots, birch bark, red dogwood, lichen, pine cones, cattails, bulrush, and North American native sweetgrass are respectfully gathered and processed by Cathryn. 
These weaving materials are combined with imported commercial dyed, smoked and natural rattan reed.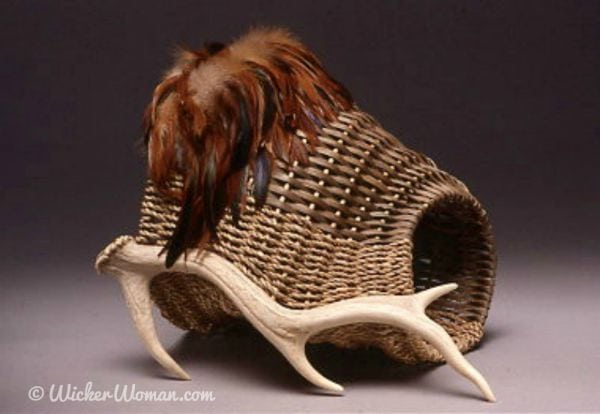 Whenever possible, naturally shed antlers are used by request but are more difficult to obtain, therefore, more expensive than harvested antlers.
Whether sculptural or functional, each antler basket creation is given a special and befitting name, then numbered, signed and dated personally by the artist.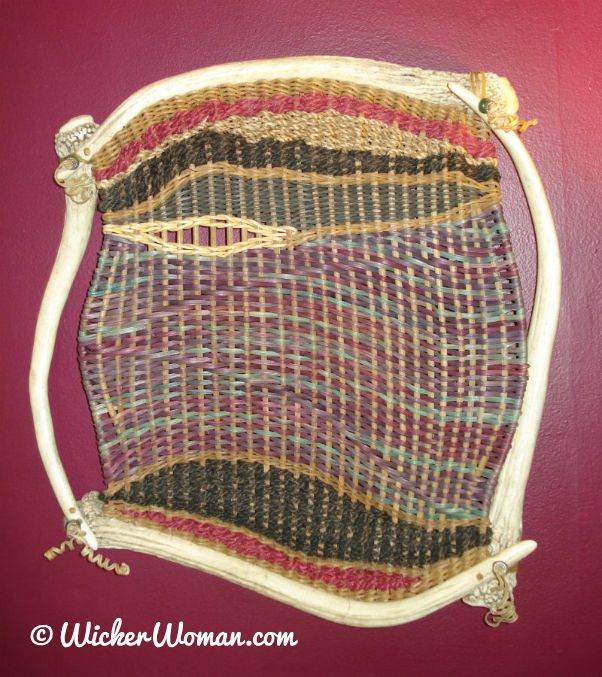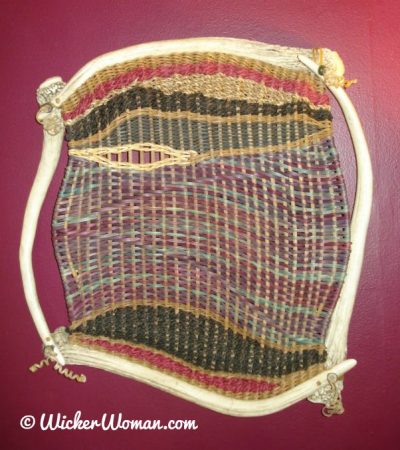 A hang-tag is also attached to each antler basket with full disclosure of materials used, name, date of creation and copyright information for further reference.
Commission antler basket pricing ranges from $200 – $3,000, plus shipping and handling and will take 4-6 weeks to complete and ship.
If you have an antler that you'd like me to use in creating your basket, specify that at time of order and we can discuss this before work is begun.
Commission orders can be placed through the contact form here. Before work begins there's a 50% down payment required, sent to you through a Paypal invoice.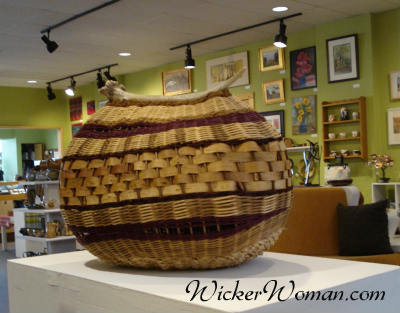 After placing your commission order, making the down payment, and work is completed, you will receive a digital image for your approval.
Then you will be notified of the balance due and shipping date. Total purchase price plus shipping and handling charges are to be paid before shipment.
Place your commission custom-made antler basket ORDER today! Select "Order Antler Basket" from the drop-down menu contact form. 
We're delighted you stopped for a visit on the Antler Basket Commission page of WickerWoman.com! Come back again soon to see the variety of new antler basketry art work created by Award-Winning Master Antler Basketmaker, Cathryn Peters.