Need chair caning supplies and basket making supplies for your next DIY project? How about some rattan reed for wicker furniture repairs? Looking for a Canadian source of cane and basket supplies and materials?
Well then, check with Levair's Woodworking and Caning Supplies, the newest addition to the Cane and Basket Supplies Directory™.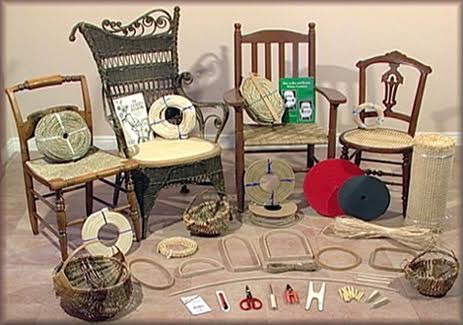 Levair's is located in Ottawa Valley, Barry's Bay, Ontario, Canada and is a full-service mail order supply company, shipping all across Canada and the region.
They carry a wide variety materials, everything needed for seat weaving and basket weaving projects; strand chair cane, paper rush, natural rush, cane webbing, basketry hoops, rattan reed, instruction books and tools.