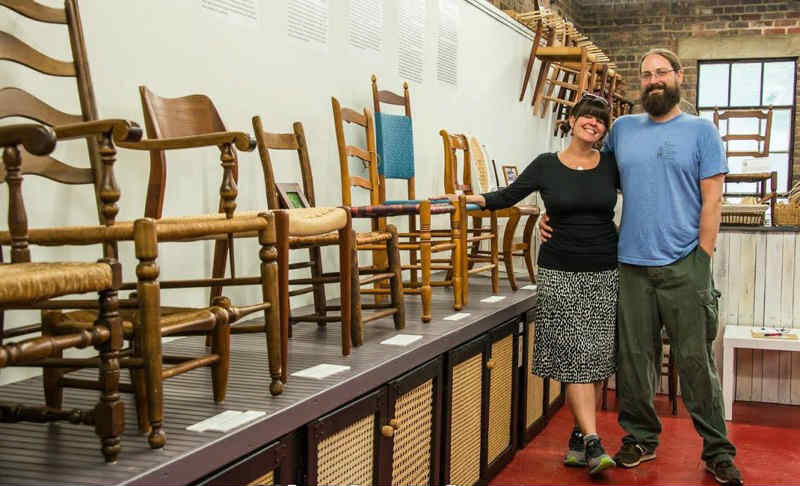 9 Riverside Drive, Asheville, NC, United States
6 Riverside Drive
Asheville
North Carolina
28801
US
Silver River Center for Chair Caning, the nation's only chair caning school and museum, is located in the River Arts District of Asheville, NC.
We offer RESTORATIONS, TEACH people to do their own restorations, and we have EXHIBITS of woven chair seats and backs to use as a teaching tool for visitors. Pick-up and delivery is available and cost is based on mileage.
We accept donations of chairs for the school and offer RESTORED CHAIRS FOR SALE to help cover costs of the museum. PURCHASE SUPPLIES like rush, splint, machine woven cane, and strand cane in the shop, as well as tools like picks, wedges, pegs, even tung oil, and shellac to complete your projects.
Proceeds from the sale of CHAIR NERD t-shirts, notecards, and stickers help keep the museum FREE for the enjoyment of the public and perpetuation of the craft.
Corporate & Board Member of The SeatWeavers' Guild, Inc.®
(2/18)
Business Owner
Brandy Clements & Dave Klingler
Business Hours
Monday-Friday 10-5, Saturday 11-4, & by appointment
Asheville, North Carolina