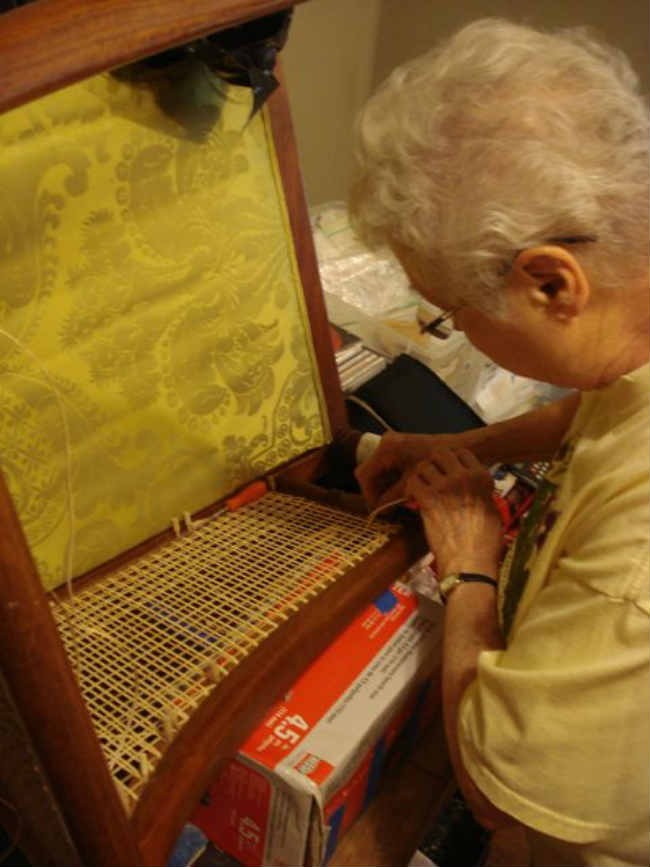 661 Alameda Avenue, Cuyahoga Falls, OH 44221, USA
661 Alameda Avenue
Cuyahoga Falls
OH
44221
Jan's Chair Caning & Wicker Repair is a home-based business owned by Janet Noall, with over 40+ years experience in ALL TYPES of chair seat weaving, wicker furniture repair, and basket repair.
Want to learn how to cane chairs yourself? Jan also teaches FREE chair caning classes through the Park and Recreation Center in Cuyahoga Falls, OH on Mondays from 9 a.m.- 2 p.m.
Make an appointment today to get seatweaving TLC for your precious possessions today or to find out more about the FREE chair caning classes so you can DIY and learn from the pro!
Founding Member of The SeatWeavers'Guild, Inc.®
(SUB-11/5  TC)
Business Owner
JANET NOALL
Business Hours
BY APPOINTMENT ONLY